We offer sedation for your procedure
Nitrous oxide (N2O) empowers you to safely control your comfort during in-office procedures, such as a vasectomy. Often referred to as "laughing gas," N2O will not completely sedate you, but you will be in a state of relaxation.
How it Works
You will inhale while holding your own mouthpiece. Breathing in and out will help relieve anxiety without losing consciousness. As you relax, your doctor performs the vasectomy, a quick, easy, relatively painless procedure that only takes about 15 minutes. Learn more about vasectomy here: https://www.urologygroup.com/condition/vasectomy/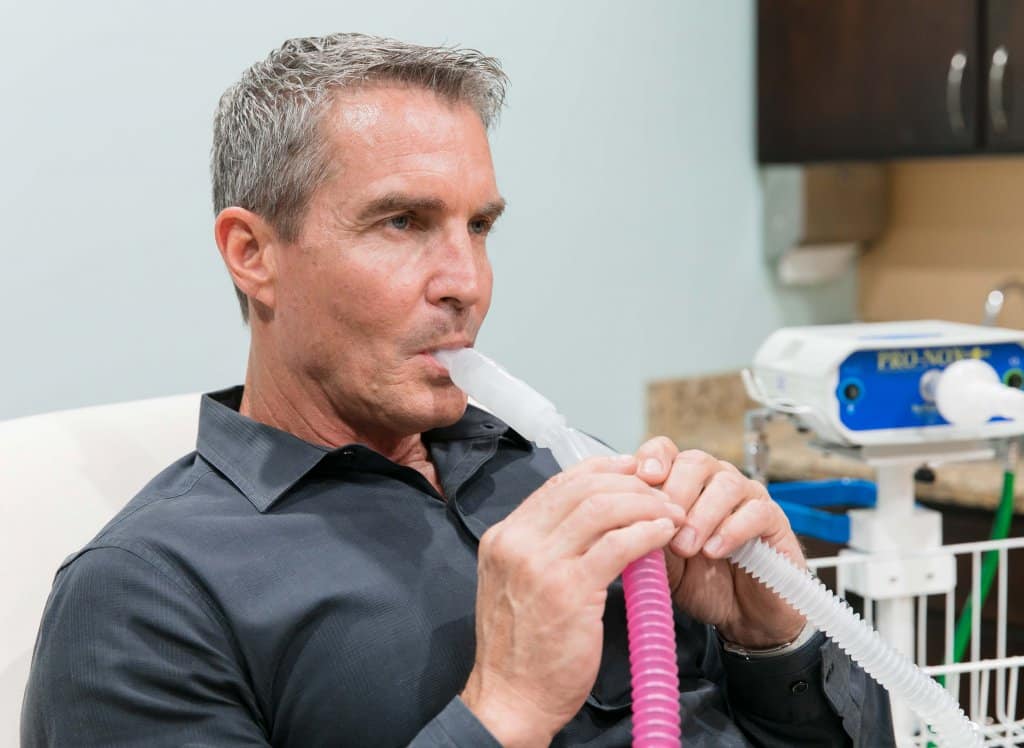 Quick Effect and Recovery
Sedation effects can be felt within just a few breaths. Following your procedure, the effects of this gas wear off shortly after you discontinue the N2O and begin breathing room air again. Unless directed otherwise by your provider, you can drive yourself home.
Cost
N2O is typically not covered by insurance, however we are currently offering it for just $99.
Let us know
in advance

of your vasectomy or other qualifying procedure if you are interested in using N2O.