Facing a medical condition can often feel overwhelming and sometimes even scary. At The Urology Group we want you to know that you are not alone and that we have a caring team ready to help you.
This Guidebook provides information on benign prostatic hyperplasia (BPH) so that you understand more about the condition and treatment.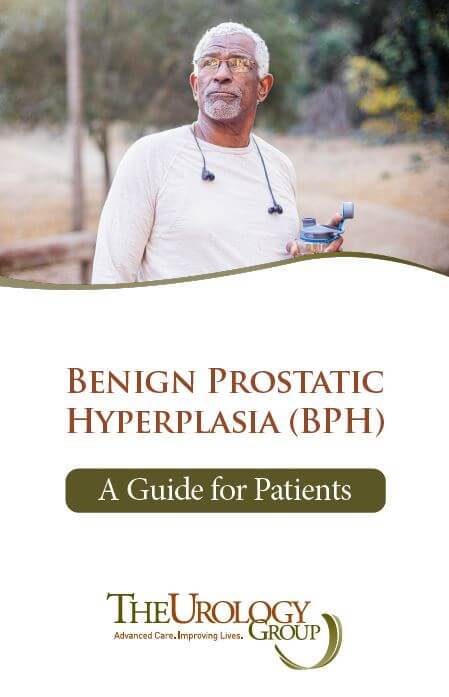 Request your FREE copy today.